Laser Hair Removal Machines For Result-Driven Treatments
Our range of laser hair removal machines will allow you to ease into new treatments, starting with hair removal and moving into more advanced treatments as you gain experience. A thorough training program is provided in order to teach you how to confidently perform all treatment applications so you will be ready to administer these services immediately after you take delivery of your device.
There are many different IPL machines on the market, which can make it a daunting task to choose a machine that is right for your salon. The specifications of our devices provided here should assist in your research however we have a much more comprehensive list of specifications available at our office.
Talk to one of our device consultants about our range of IPL machines for sale and discover which technology will suit your business needs best: AU 1300 655 013 or NZ 0800 398 749. 
With our IPL machines for sale, you will be adding a range of advanced services to your treatment menu: 
IPL Permanent Hair Removal
SHR Permanent Hair Removal (SuperLUX, UltraLUX V1 and UltraLUX V4)
Dual-Mode Permanent Hair Removal (for lighter pigmented hair types)
Acne Management
Vascular Therapy
Photo Rejuvenation
Pigmentation Correction
Additional Benefits of our IPL Machines
All of our IPL machines are included on the Australian Register of Therapeutic Goods (ARTG No 168147). A listing on the Australian Register of Therapeutic Goods (ARTG) is beneficial when gaining insurance from a reputable insurance provider for the use of your IPL machine.
Call AU
1300 655 013

or NZ

0800 398 749


or click here for a free, no obligation quote
The Global Beauty Group
Client Experiences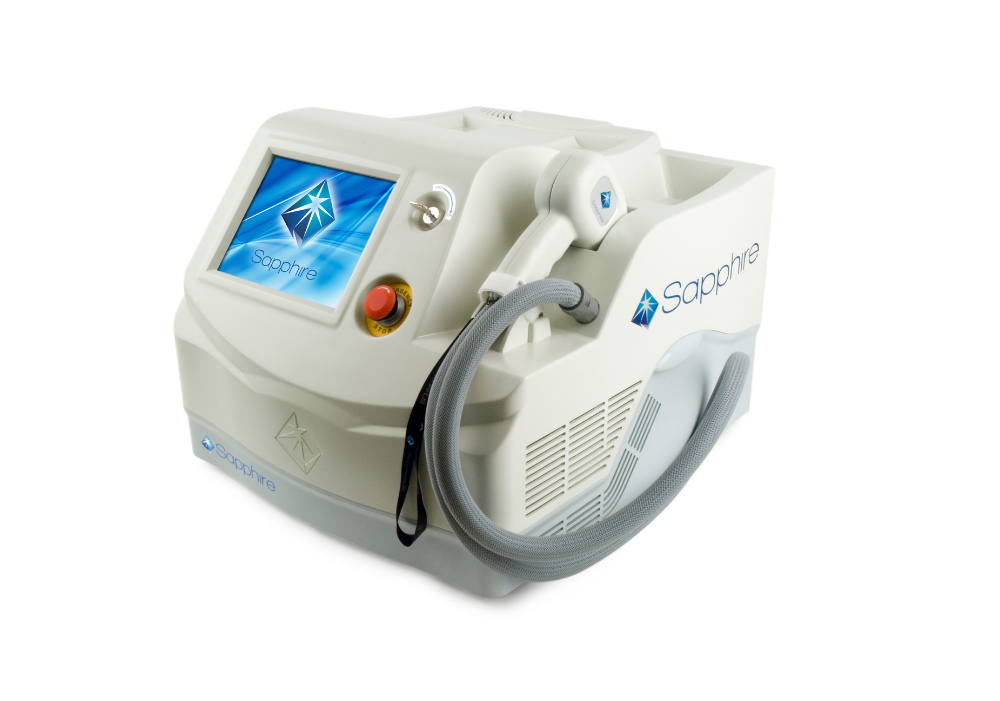 Click here to learn about Laser Sapphire
Next-generation laser hair removal technology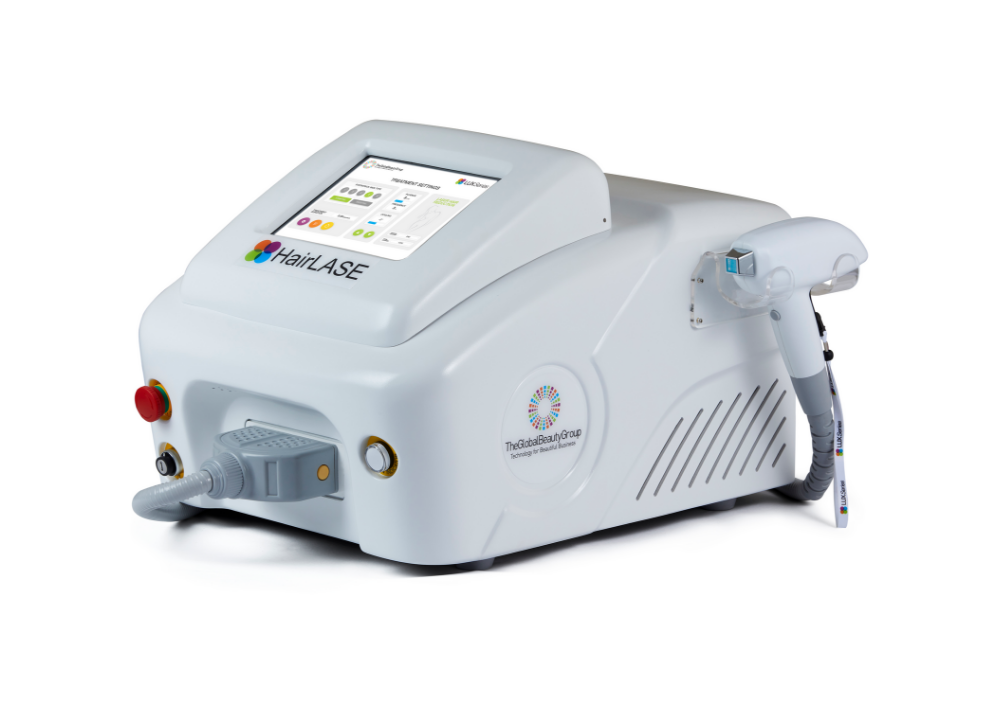 Click here to learn about HairLASE
The smart laser hair removal system 
How Laser Hair Removal Works to Grow Your Business Beautifully
Laser Hair Removal consistently tops the most in-demand aesthetic services around the globe.
Keep clients coming through the door
With hair removal results requiring a treatment package of 8-10 services, you can regularly welcome clients back through your door.
Takes up minimal space
Another perk of having an laser hair removal machine is that you can provide your clients with effective permanent hair removal services without having to clutter your work space with large machines – perfect for smaller or at-home businesses!
Low Consumable Cost
Not only do laser hair removal machines have a high return on investment but they have an incredibly low running cost to your business.
More appointments = more profits; and more profits means you pay off your investment much, much faster.
What to look for when purchasing a laser hair removal machine
The forward-thinking objective of any business owner should be to invest in a high quality technology that enhances both your professional and financial gain.
Use our below guide is a helpful checklist when purchasing an laser hair removal device to allow your business the best advantage and financial growth with the help of quality aesthetic technology.
Qualities to look for in an laser hair removal machine:
Swift and easy operation in a busy salon environment
In-built Simple and Professional modes for varying operator levels
Ergonomic handpiece for therapist comfort
Included device training conducted by qualified professionals
Fundamental requirements of an laser hair removal machine:
Yields consistent professional clinical results
Minimises frequency and severity of adverse reactions
Optimises your Return On Investment
Minimises risk of profit leakage
What to look for in a laser hair removal provider
Just like the quality of a machine depends on its longevity, who you choose to purchase your machine with also has a big impact on the long term success of your laser hair removal services. A professional technology provider should always include in-depth training and post-sales support.
Fundamental requirements of a laser hair removal machine provider:
Reliable, reputable service and proven industry expertise
Dedicated customer support
Genuine assistance in maximising Return On Investment
Assistance with marketing and promotional support
Ongoing training and clinical support
What's included when purchasing a machine with The Global Beauty Group?
Comprehensive training with every machine
Access to an advisory team of aesthetics industry experts
Ongoing clinical and technical support
Access to marketing and promotional materials
Flexible financing
Expert advice on maximising your Return On Investment
Spare parts and backup machine service
Upgrade and trade-in opportunities
Access to retraining options
Sales and Financing
We have finance solutions available for a range of business types and budgets. Call our team of experts now on AU 1300 655 013 or NZ 0800 398 749 and let us help tailor a custom made solution to suit you.

The Global Beauty Group Best Price and Quality Guarantee
 Discover for yourself why The Global Beauty Group is Australia's #1 Distributor of Beauty Equipment.
Call now for a free, no obligation quote on AU 1300 655 013 or NZ 0800 398 749.